Hey there!
Holy Christmas shopping!!  I can't even begin to describe just how insane the traffic on the roads, lines in stores and number of people out today are, but I don't need to worry about that anymore because I'M FINALLY FINISHED CHRISTMAS SHOPPING!! :)
I can't even begin to explain just how much Christmas shopping stresses me out, mainly because of my whole lack of patience problem, but it definitely pays off.  I love seeing the joy and excitement on everyone's faces Christmas morning as they open their gifts!
I was browsing on FitSugar this morning, when I noticed this great article.  I thought I would share the wealth with everyone!
Best of 2011: Our Favorite Advice From Celebrity Trainers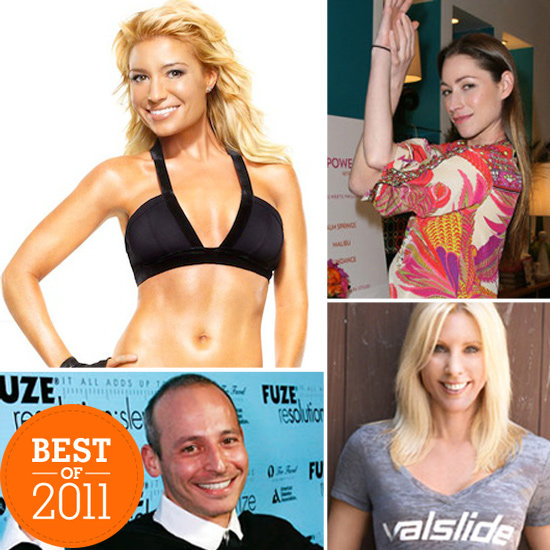 This article covers a bunch of different ideas from different celebrity trainers including:
Setting fitness goals
Exploring different foods from around the world
Finding clothes that fit your body well
The benefits of clean eating
It's full of great advice, so head on over to their website and check it out! :)
Well, I'm off to cook up some lunch before tackling all of the Christmas wrapping that lies in my future.  Just for the record, I think that I missed the gross motor skills lesson in kindergarten because I cannot cut, tape or wrap any kind of wrapping paper to save my life.  Oh well!  It's the thought that counts. :)
Have a great afternoon!
And don't forget:
Today is the last day of the OXO Cookies for Kids' Cancer Giveaway!!!  Make sure to check out their website and enter the giveaway by 5pm!  
Talkatchalater,
Happy Hippie